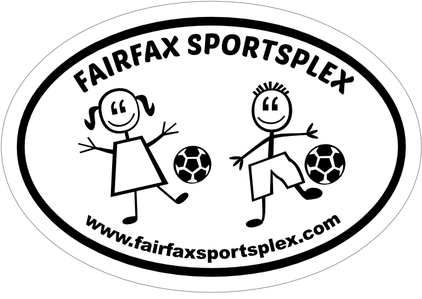 Registration is now open for 2016 – 2017
CLICK HERE TO REGISTER
---
Tot Soccer Contact: Iver Claure
Email: ffxsports.soccer@gmail.com
Phone: 703-750-9521
TOT SOCCER SCHEDULE
Block 1: September 3 – October 23
Block 2: October 30 – December 11  (no class week of Thanksgiving)
6 Classes one hour blocks Price $80.00
DAYS AND TIMES:
Tuesdays @ 103:3 AM & 11:30AM
Thursdays @ 1pm & 2PM
Fridays @ 1:00PM & 2:00PM
* Please use this form to register your tot. The online registration payment system is not currently available for tot soccer. Contact Iver at 703-750-9521 for payment options.
About Tot Soccer Program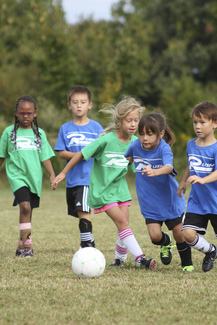 Tot Soccer at the Sportsplex is a high energy, year round soccer program designed specifically for young players. Children are encouraged to develop their physical, mental and social abilities through creative soccer games and other activities taught by professionally licensed coaches.
Players learn individual skills, teamwork and most importantly having fun while developing a love for the game. Tot Soccer emphasizes mastering basic coordination and agility with and without a soccer ball as well as providing an environment that builds confidence. Ages 3 – 5.
Meet Coach Bill Creswick
Coach Bill is a nationally-licensed soccer coach with USSF and NSCAA accreditation. He has worked at many levels of the game in a career spanning more than thirty years. He served on the coaching staff of Marymount University (Va.) women, and coached boys and girls soccer for James W. Robinson, Jr. Secondary School (Fairfax, Va.).
Creswick is a specialist in developing youth players guiding teams to the elite Division 1 in both NCSL and WAGS, and making eleven trips to championship rounds of the Virginia State Cup.
Coach Bill is widely regarded for his ability with the very youngest soccer enthusiasts. Since 1996 he has led the Fairfax Sportsplex's 3-6 year-old skill development program combining sound soccer fundamentals with a special talent to engage young imaginations.
Many hundreds have been introduced to soccer fun through Bill's classes and today his alumni fill area youth leagues. He continues to be a sought-after trainer by local clubs for their new coaches of U5-7 teams.