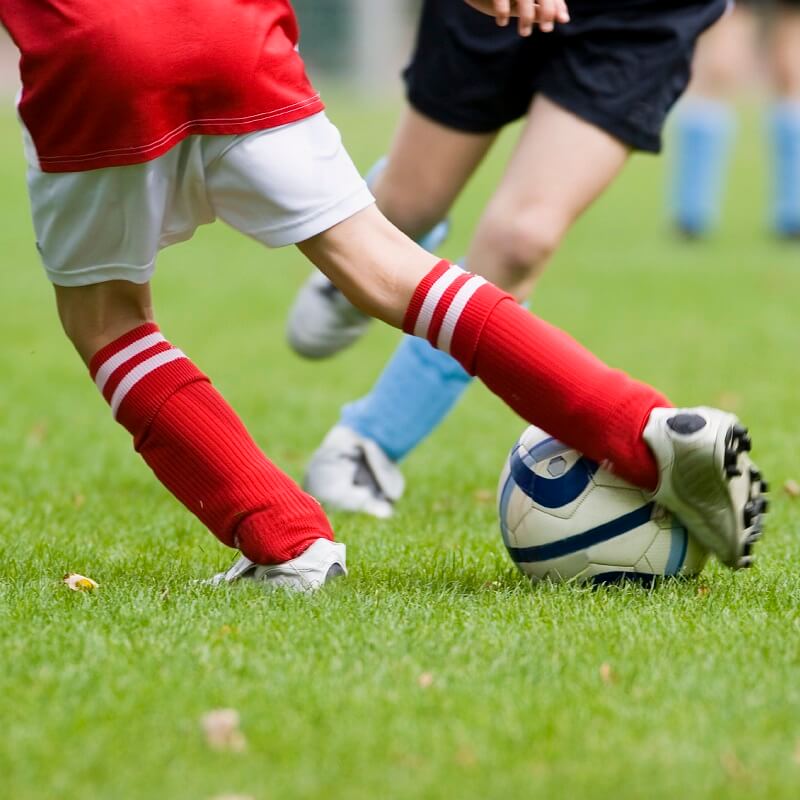 2017/2018 WINTER YOUTH DATES:
Session 1: Nov 11 – Dec 17 : 6 weeks/6 games — 6×6 $720,  5×5 $665, Indv $110
REGISTRATION CLOSED
Session 2: Dec 30 – Feb 4 : 6 weeks/6 games — 6×6 $790, 5×5 $740, Indv $110
Deadline EXTENDED!  12/15/17 Update, we are still taking registrations for teams and individuals.
Team Openings: U13-U19 6×6, U8-U12 5×5, U6-U7 6×6              Individual Openings: U6-U14
Session 3: Feb 10 – Mar 25 : 7 weeks/7 games — 6×6 $805,  5×5 $750, Indv $115
Deadline Jan 31
Quick Links:
View Schedule | Register Team or Individual Player
REGISTER ONLINE
What's New This Year?
Age Groups – We will now follow US Soccer's guidelines on the Birth Year age groups for the Recreation League.  2010 – U8, 2009 – U9, 2008 – U10, 2007 – U11, etc.  This means ALL players should have the same Birth Year on your team.  Players may elect to play UP one year but can NOT play down.   If you need advice on the correct age group, please contact the League Director.
New Turf! – Field 3 is scheduled to receive new No-Infill Pure Play Sports Turf in Mid-September.
Standings – We will now post standings for this league, however the slaughter rule will remain in effect and a 10+ Goal Differential will be the max allowed.
T-Shirts! – All players who register individually will receive a Sportsplex T Shirt with their registration.
Games are played – Friday 6pm to 11pm, Saturday, 7am to 11pm and Sunday, 7am to 8 pm. Please contact the League Director for specific age group time brackets. We accept individual registrations for age groups U6-U14. Children will be grouped together by age to form team. We rely on parents to coach teams made up of individuals.  Please our FAQ (Frequently Asked Questions) below for more information.
Teams in Session 1 are guaranteed a spot in Session 2 and Teams in Session 2 are guaranteed a spot in Session 3 only if full payment is received by the registrations deadlines. EARLY REGISTRATION IS HIGHLY RECOMMENDED!
This league is intended for RECREATION (House/All Star and SFL) level players only, U6-U19. Each team may only carry 2 Travel (carded) players. Exceptions may only be made by the League Director.
See FAQ below | View FAQ
RECREATION SOCCER SCHEDULE
YOUTH LEAGUES FOR AGES U6 – U19
Session 1: View Schedule
Session 2: View Schedule
Session 3: View Schedule
WAIVER:
WAIVER FORM – Download PDF | Download Word Doc
Boys & Girls Recreation Soccer Contact:
Recreation League Director: Nicole Brower
Email: nicolebrower@verizon.net
Phone: 703-723-3490
---
---
Register a Team or Player
Online Registration is available now! We accept major credit cards, PayPal and checks.
SIGN UP NOW
---
FAQ'S for our Winter Program:
Are there practices?
No, only games on the weekends.
How many kids do you recommend for a team?
7-9 for 5×5 and 8-10 for 6×6.  We do not have roster maximums or minimums.
What are the game times?
Girls teams (U6-U19) play mostly Saturdays, Boys U6-U8 6×6 play Saturdays while all other Boys teams play mostly Sundays after 11am .  ALL teams (boys and girls) can have some Sunday morning and Friday night games, but no one age group will have all of their games during this time.
My child doesn't have a team, can I still sign up?
Of course! We take individuals up to age 14, and will place them with other kids their age to form a team with a parent volunteer coach.  If your child is older than 14, you can turn in a form without payment and we will keep them on a wait list for teams who need an extra player. And new this year all individual players will get a T Shirt with their registration.
How early should I register?
EARLY!  We fill very quickly, often before the deadline, especially for Sessions 2 and 3.  Full payment  is due with your registration.
How do I know if my team or child has been accepted?
I will send a confirmation email once the deadline has passed confirming your place in the league.
Is this for House/Recreation teams only?
This league is for House teams, however, we allow up to two travel players per team and sometimes allow lower level Travel teams to play up an age group (only with permission by the director).
How do I sign up?
Register online by clicking the registration link here OR download the registration form and then turn in your form with your payment (check or cash).  You can mail the form or bring it to our office.  For team registrations, we do not need a list of players at this time, and we accept multiple checks as long as they total the full team fee.  Please try to register online, it's much easier!
Need more Info?  Please contact Nicole Brower nicolebrower@verizon.net  or call 703-723-3490.